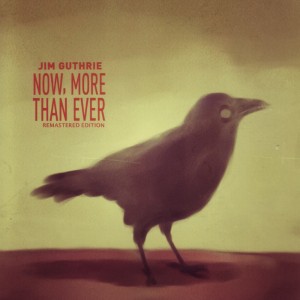 If you were anywhere near the Canadian Indie scene in the 2000s (or perhaps even if you weren't), you probably know Jim Guthrie.
You might know him from his brilliant solo albums (including Now, More Than Ever – pictured above), or from the Three Gut Records crew or his other band, Royal City. You may know him from the book that's written about him. You may know him from his work on video games and / or the documentary Indie Game: The Movie. You may know him from his ad compositions including the now pretty famous "Hands In My Pocket" for Capital One. Either way – if you know him and his work, then you've GOT to know that we are SO LUCKY to be able to announce….Jim Guthrie is now an RHR artist!
Songs from his solo and side projects are now available to license EXCLUSIVELY by Rocking Horse Road Productions.  Some of Jim's songs are posted below (a terrible task to try and pick just 1), or you can hop over to his bandcamp to hear more.

Jim Guthrie!
x0,
-jb