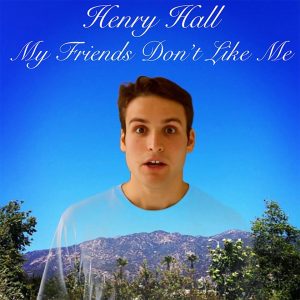 Our latest addition to the RHR team brings Rolling Stone recognized pop artist Henry Hall on board! Hall's music is fun, catchy and clever drawing humour from his own personal experiences and doesn't shy away from belting it out. Hall's inherent quirkiness fits right in with us at Rocking Horse Road and we're stoked to have such a cool industry shaker on board. He attributes a lot of his sound to the likes of The Weeknd and Paul McCartney, who like Hall are not afraid to sing in a higher octave. Are we ever thankful for that! He has already scored a really cool sync – which we're not sure we can talk about yet, so we're just going to keep you on your toes until we're ready to announce.
Welcome to the fam Henry – we're happy to have you!
Check out Hall's video for his song "Company" off his latest EP My Friends Don't Like Me below!
"As one upbeat, off-kilter track bleeds into another, there's a sense of unabashed, mood-lifting, retro goodness that feels boldly infectious" – Lauren McKinney, The Wild Honey Pie